Titanic Tour Cobh
The Titanic Trail- Guided Walking Tours Cobh Co. Cork
The Titanic Trail offers a guided Titanic Tour of Cobh. Cobh (Queenstown) in Co. Cork was the last port of call of the RMS Titanic before it departed from Ireland bound for the United States. Yet, it never arrived at its destination. Many of Cobh's buildings and piers have not changed since 1912. In addition to this, The Titanic Trail is the longest operating Titanic attraction in Ireland.
Choose From Eight
Different Tours
A Wide Range of Guided Walks in Cobh Co. Cork
Our expert team provide an extensive range of specialised walking tours. These include the world renowned Titanic Tour Cobh, The Cobh Ghost Tour, The Lusitania, The Cobh Cultural Tour and the Titanic Premium Tour.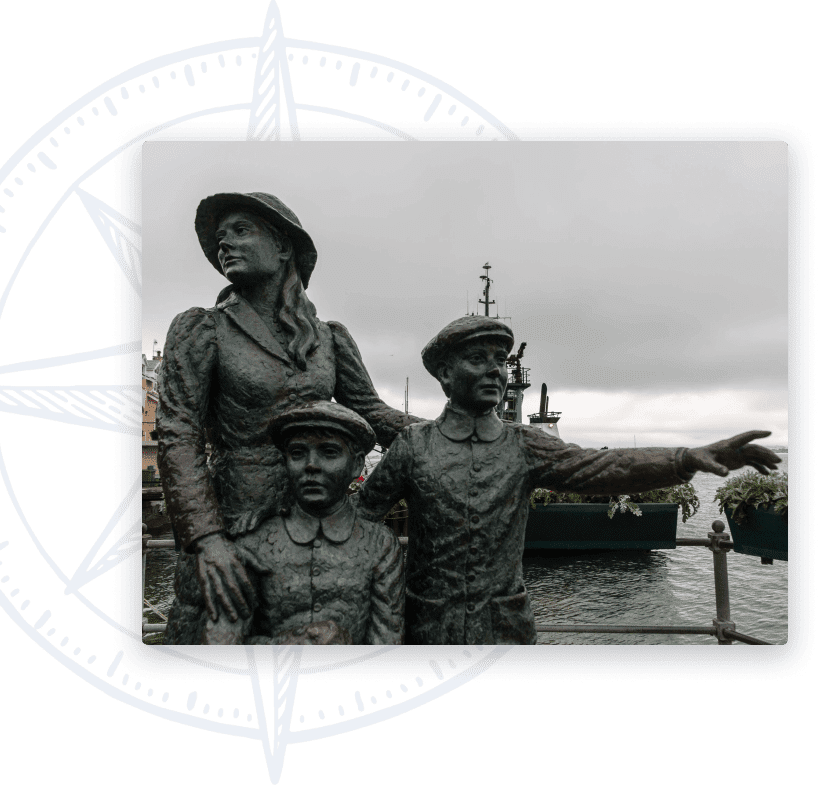 A Guided Tour on The Titanic Trail
The Titanic Tour Cobh, is a guided tour which follows the footsteps of passengers who boarded the Titanic in 1912. Suitable for all age groups, The Titanic Trail runs their Titanic tour daily all year round for any age group. The Titanic Trail also offers private tours and public tours that cater for any group size. Above all, many requirements can be facilitated with timings and pick-up locations to suit any schedule.
The Titanic Trail welcomes ALL visitors and clients regardless of beliefs, sexual orientation, gender identification, physiological, psychological or biological preference or difference. We are allies of the LGBTQ+ community and all its diversity. You are valued, cherished and will always be made welcome by our company in this part of the world.
Michael and Geraldine Martin, managing directors Titanic Trail guided walking tours and heritage activities Cobh Co Cork Ireland.