Cork Historic Walking Tours Since 1998
The Titanic Trail is a Cork historic walking tour created by Dr. Michael Martin. Dr. Martin is a historian who is well versed in the history of the Titanic and the town of Cobh (Queenstown) Co. Cork. Since the inception of the Titanic Trail, it has been covered by BBC television & radio and International broadcasters. The Titanic Trail has a renowned reputation for delivering insightful tours. The Titanic team's goal is to ensure a great experience is to be had by all.
At the time there was no historical interpretation of the area for visitors. The idea was to create a Cork historic walking tour that tells a story. The vision of this tour, was to explore the heritage of Cobh in Cork Harbour. Being the last port of call of RMS Titanic, Cobh had a story to tell. Hence the beginning of the longest operating Titanic attraction in Ireland.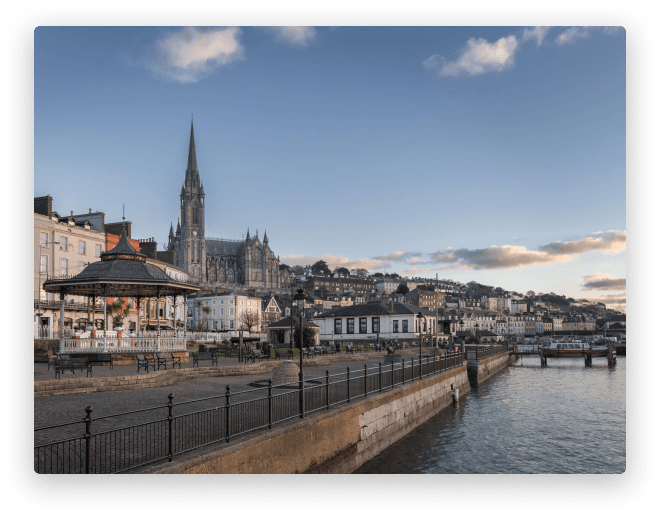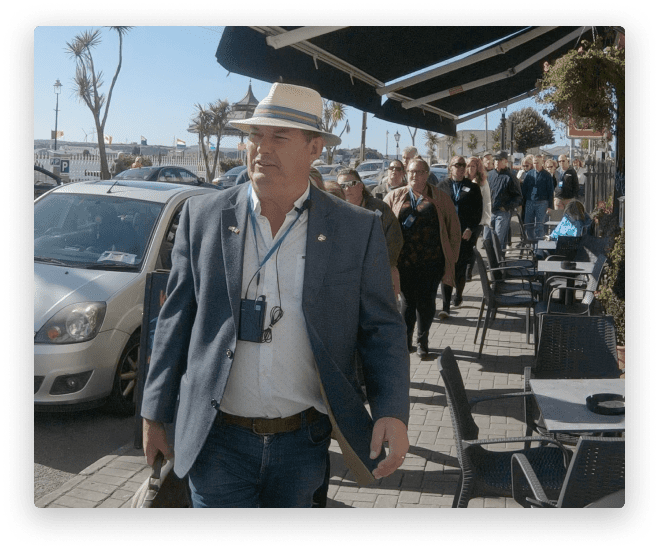 The one hour tour takes visitors through the historic town. Visitors can witness buildings, streets and piers that have not changed since 1912.
The Titanic Trail has been operating every day at 11am for two decades.
It provides amazing insights into the heritage of the town and harbour.
Conducted by expert guides, it brings to life the story of Titanic's brief visit to her last port of call. The story of emigration and struggle all set against the events in the town on the fateful day Titanic set sail.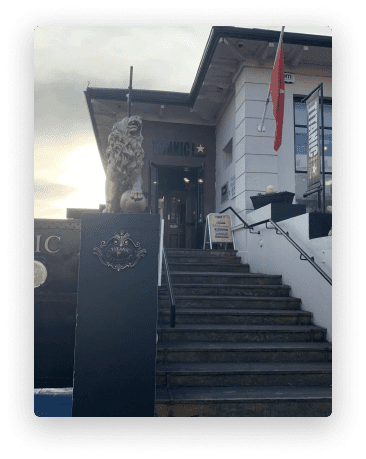 Choose From Eight
Different Tours
The Titanic Trail offers a selection of year round guided walking tours and activities to suit varied interests and age groups. Public or private departures can be arranged. Larger groups, including bus tours, can all be facilitated with timings and pick up locations to suit any schedule.
The Titanic Trail range of specialised walking tours include the world renowned Titanic Trail, the Cobh Ghost Tour, The Lusitania tour the Titanic Centenary Tour.