Cork City History Tour
Cork City Ramble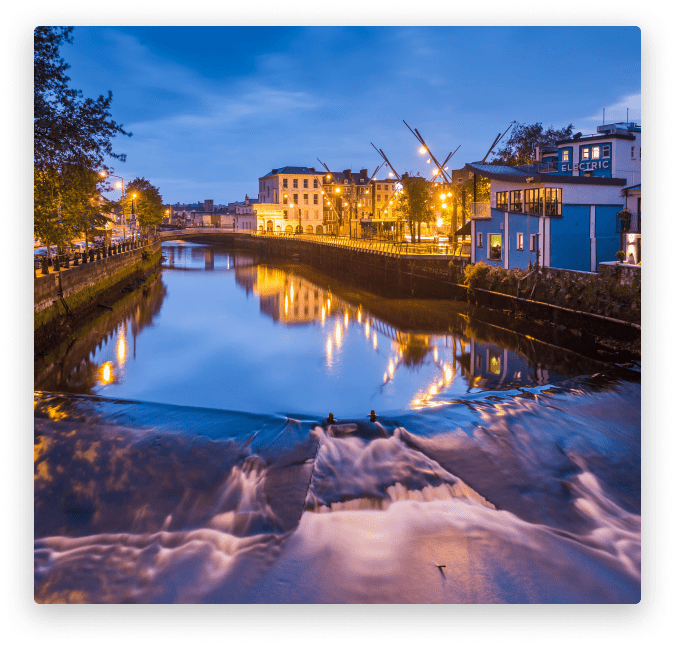 Cork City History Tour
The Cork City Ramble is our Cork City History Tour. It is a new and exciting guided walking tour around the fascinating centre of Cork City. It explores the monastic origins, the merchant trade, the amazing geography and the stunning architecture of Ireland's 2nd City.
Learn about the waterways running beneath the urban landscape, the museums and institutions and the proud Cork characters who influenced art, education and business. A must-do for anybody visiting Cork
Testimonials
What People Are Saying

"Never knew there was so much to hear prior to Cork City Ramble"

"This tour reveals Cork as an amazing story of historical wonder"

"Our Guide was born in the city centre an amazing experience"
Choose From Eight
Different Tours
The Titanic Trail offers a selection of year round guided walking tours and activities to suit varied interests and age groups. Public or private departures can be arranged. Larger groups, including bus tours, can all be facilitated with timings and pick up locations to suit any schedule.
The Titanic Trail range of specialised walking tours include the world renowned Titanic Trail, the Cobh Ghost Tour, The Lusitania tour the Titanic Centenary Tour