Titanic Tour
Train Excursion & Guided Walking Tour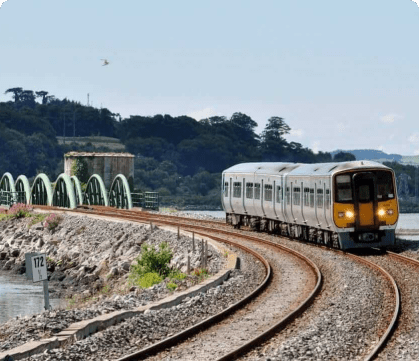 Titanic Tour Excursion
The Titanic Train Day Excursion takes the visitors on a journey from Cork to Cobh along the same rail line used by original Titanic passengers in 1912. On arrival guests take the Titanic Trail Guided Walking tour, receive a copy of the Titanic Trail booklet and return to Cork by train with their own rail ticket. Plenty of time for leisure and exploring the town after tours.
Travel on the same rail route that passengers for RMS Titanic took from Cork's historic Kent station to Cobh in the company of our knowledgeable friendly guides. Get the best overview of Cobh and Cork Harbour from the people who have the experience and knowledge to show you. Enjoy the fascinating history, buildings, monuments and museums and gain insights and information that will amaze and enthral. Prices include all guided activities, return rail fare, Titanic Trail booklet and selected museum admissions.
Testimonials
What People Are Saying

"A combination of attractions made in heaven"

"The overview given on the Titanic Trail coupled with the excellent exhibits in the Queenstown story provide a remarkable insight into what Cobh is all about"

"It was so convenient to be able to pop in and out of the Heritage centre before and after the 11am Titanic Trail"
Choose From Eight
Different Tours
The Titanic Trail offers a selection of year round guided walking tours and activities to suit varied interests and age groups. Public or private departures can be arranged. Larger groups, including bus tours, can all be facilitated with timings and pick up locations to suit any schedule.
The Titanic Trail range of specialised walking tours include the world renowned Titanic Trail, the Cobh Ghost Tour, The Lusitania tour the Titanic Centenary Tour