The Piers of Cobh
As in any harbour around the world, Cork and Cobh have multiple landing places for vessels and ships. Over many centuries people have embarked and disembarked from the piers of Cobh. Many were emigrating to start new lives. Some were heading for adventure and opportunity. Sailors and dock workers landed imports and loaded exports. Others were grimly setting off to war on far flung lands and distant oceans.
Usage
Shipping companies used the piers of Cobh on a daily basis. Their function was to board passengers onto tenders. To load and dispatch mail and goods. There was a time when all transport across the Atlantic was by sea. All mail and goods were transported by ship.  The mass numbers of outbound emigrants at the piers in Cobh peaked in the 19th century. The remnants of the old piers can still be seen in Cobh today. The ghosts of those who used them still linger.

White Star and America Line Pier
This pier was constructed about 1830. It was from here in 1912 that the last passenger embarked onto tenders that would take them out to meet RMS Titanic.
It was her last port of Call. Of the 123 passengers that walked across this pier to join Titanic, only  44 of them survived.

Cunard Pier
Little is left today of the original Cunard pier but it has a colourful and sad past. This was where the victims and the survivors of RMS Lusitania were landed.
The ship was struck by a torpedo and sank in 18 minutes. The tragedy happened on the 7th May 1915 during the First World War.

The American Pier
Constructed by the US navy in 1917. It provided access to the US Navy field hospital at White Point in WW1
Currently, plans are underway to save this pier and details can be found here
Today's Piers in Cobh
Kennedy Pier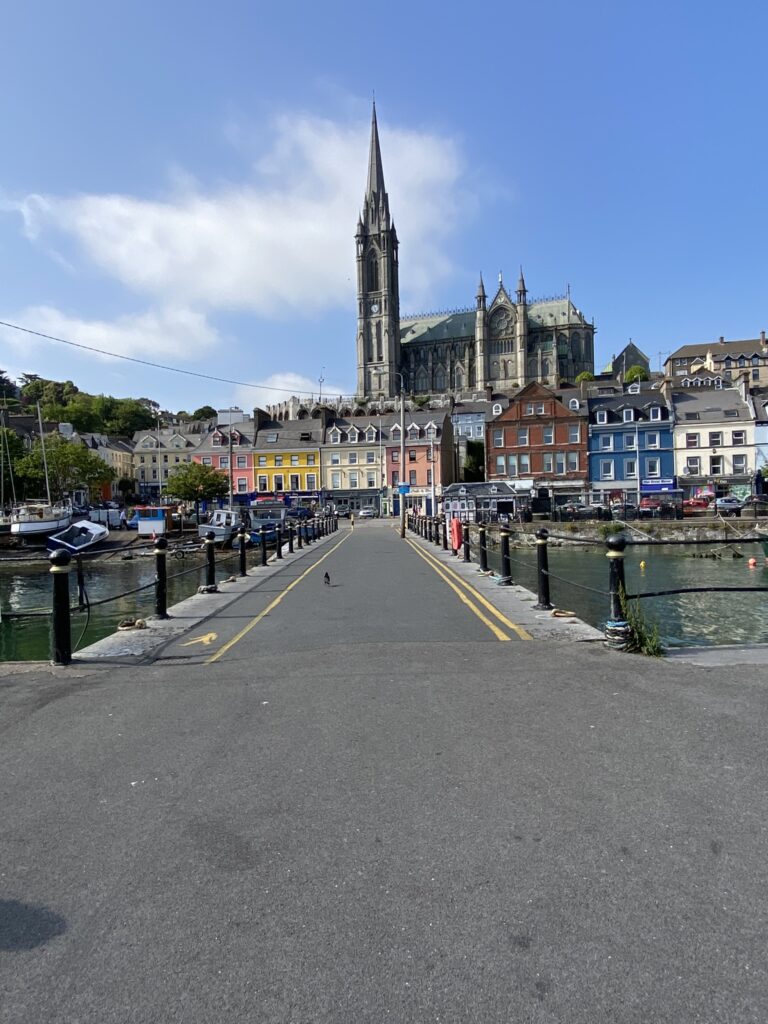 Kennedy pier is a busy modern day pier . It serves the fishing who occasionally berth there to mend their nets. It serves as the embarkation point for people taking a trip out to Spike Island.

The Port of Cork Cruise Liner Terminal
The Irish Naval Service Pier

Book a great day out on the Titanic Trail where you will see this maritime legacy!
Share This Story, Choose Your Platform!